Idea Laboratories: Providing Tools for Creative Tourism Agents
Sónia Cabeça

Universidade do Algarve

Alexandra Gonçalves

Universidade do Algarve

João Filipe Marques

Universidade do Algarve

Mirian Tavares

Universidade do Algarve
Resumo
In Portugal, the project CREATOUR - Creative Tourism Destination Development in Small Cities and Rural Areas - has been working with a range of cultural/creative organizations (pilots) that are implementing new creative tourism experiences in the Portuguese territory. To improve their offers, CREATOUR carried out, between April 2017 and May 2019, a series of Idea Laboratories as a means to support content development, readjust and discuss pilot initiatives, and exchange experience and knowledge. These IdeaLabs focused on collaborative processes that accompanied all stages of the development of a creative tourism activity, from ideation to prototyping.
One of the major needs was to establish a series of instruments to make a critical assessment of the
laboratories' outcomes, to better understand if this type of collaborative process can be helpful in the designing of cultural tourism activities. This paper intends to disclosure the methodology used and the instruments created to evaluate the eficiency of the IdeaLabs and to present the results of such evaluation in a qualitative and comprehensive approach. By creating a methodology and a series of instruments, the evaluation process assessed the impacts of the IdeaLabs in the participants' ideas and strategies, and allowed us to better understand the creative and cultural organization's needs when implementing creative tourism experiences.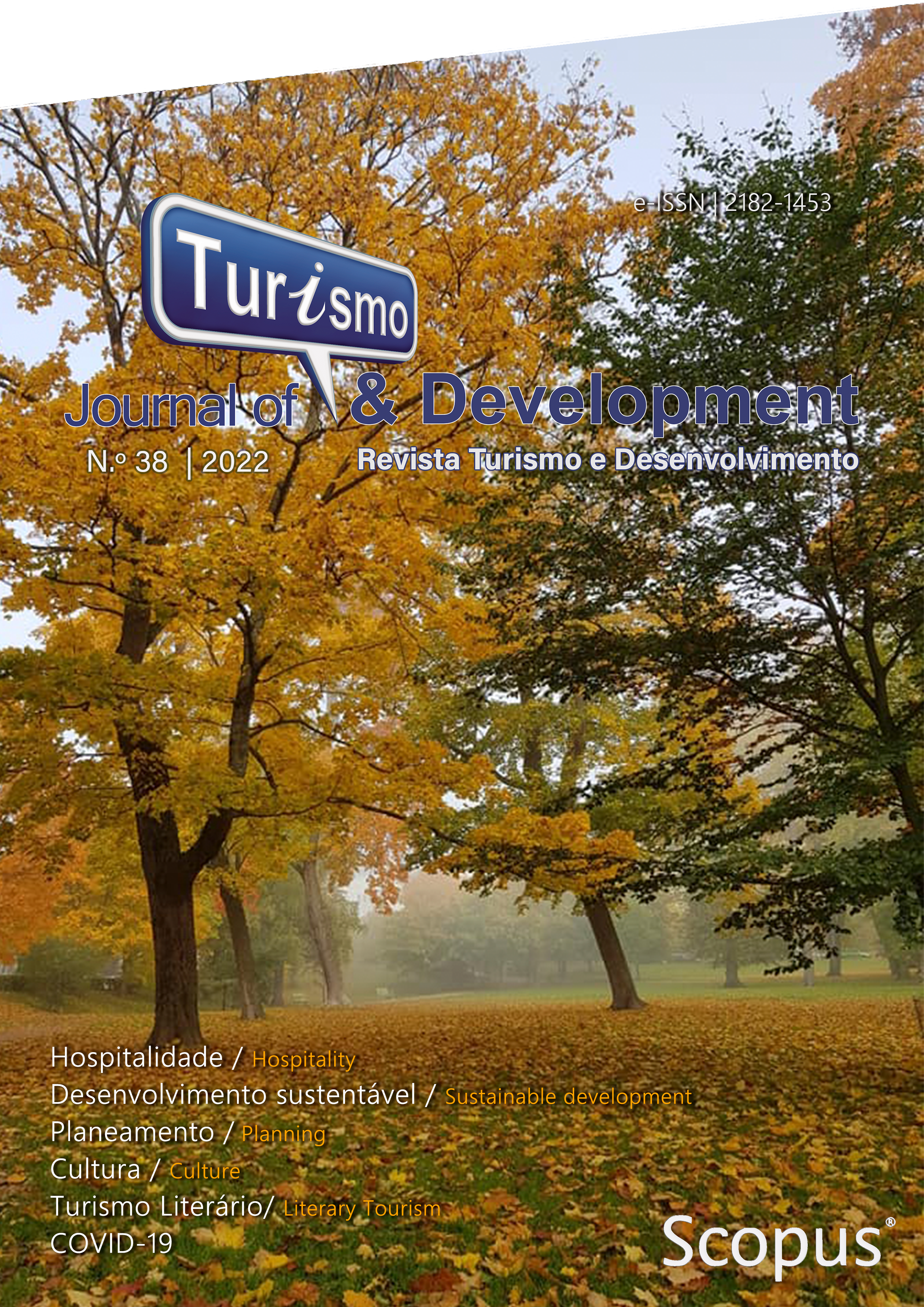 Como Citar
Cabeça, S., Gonçalves, A., Marques, J. F., & Tavares, M. (2022). Idea Laboratories: Providing Tools for Creative Tourism Agents. Revista Turismo & Desenvolvimento, 38, 181-194. https://doi.org/10.34624/rtd.v38i0.27412