Engagement en la verificación de datos. Análisis de los vídeos más vistos de los fact-checkers iberoamericanos en Youtube en 2021
(Fact-checking engagement. Analysis of the most viewed videos of Ibero-American fact-checkers on YouTube in 2021)
Keywords:
Fact-checking, desinformación, video, YouTube, engagement
Abstract
En los últimos años la desinformación ha supuesto un desafío para la sociedad. Ante este reto, las iniciativas dedicadas a la verificación de datos, o fact-checkers, se han convertido en una herramienta esencial para certificar la veracidad de los contenidos publicados. Para desarrollar su labor estas organizaciones utilizan las redes sociales para difundir sus contenidos. Esta investigación tiene como objetivo estudiar la actividad en YouTube de 11 los fact-checkers iberoamericanos ligados a la International Fact-Checking Network (IFCN) que poseen cuenta en esta plataforma durante el año 2021. En este estudio se realiza un análisis de contenido cuantitativo con el fin de determinar cuál es el engagement de los vídeos que han captado mayor atención de los usuarios en base al volumen de visualizaciones e interacciones recogidas; así como un análisis cualitativo, para identificar cuáles son los temas predominantes y que generan mayor interés, así como la reacción de los propios usuarios a los vídeos publicados. Los resultados constatan una gran disparidad en términos de visualización y engagement, que varían en gran medida en función del país al que pertenece cada verificador.
(In recent years, disinformation has been a challenge for society. Faced with this challenge, initiatives dedicated to data verification, or fact-checkers, have become an essential tool to certify the veracity of published content. To carry out their work, these organizations use social networks to disseminate their content. The objective of this research is to study the activity on YouTubeof 11 Ibero-American fact-checkers linked to the International Fact-Checking Network (IFCN) who have an account on this platform during the year 2021. In this study, a quantitative content analysis is carried out with todetermine the engagement of the videos that have captured the most attention from users based on the volume of views and interactions collected. The results show a great disparity in terms of viewing and engagement, which vary greatly depending on the country to which each verifier belongs.)
Downloads
Download data is not yet available.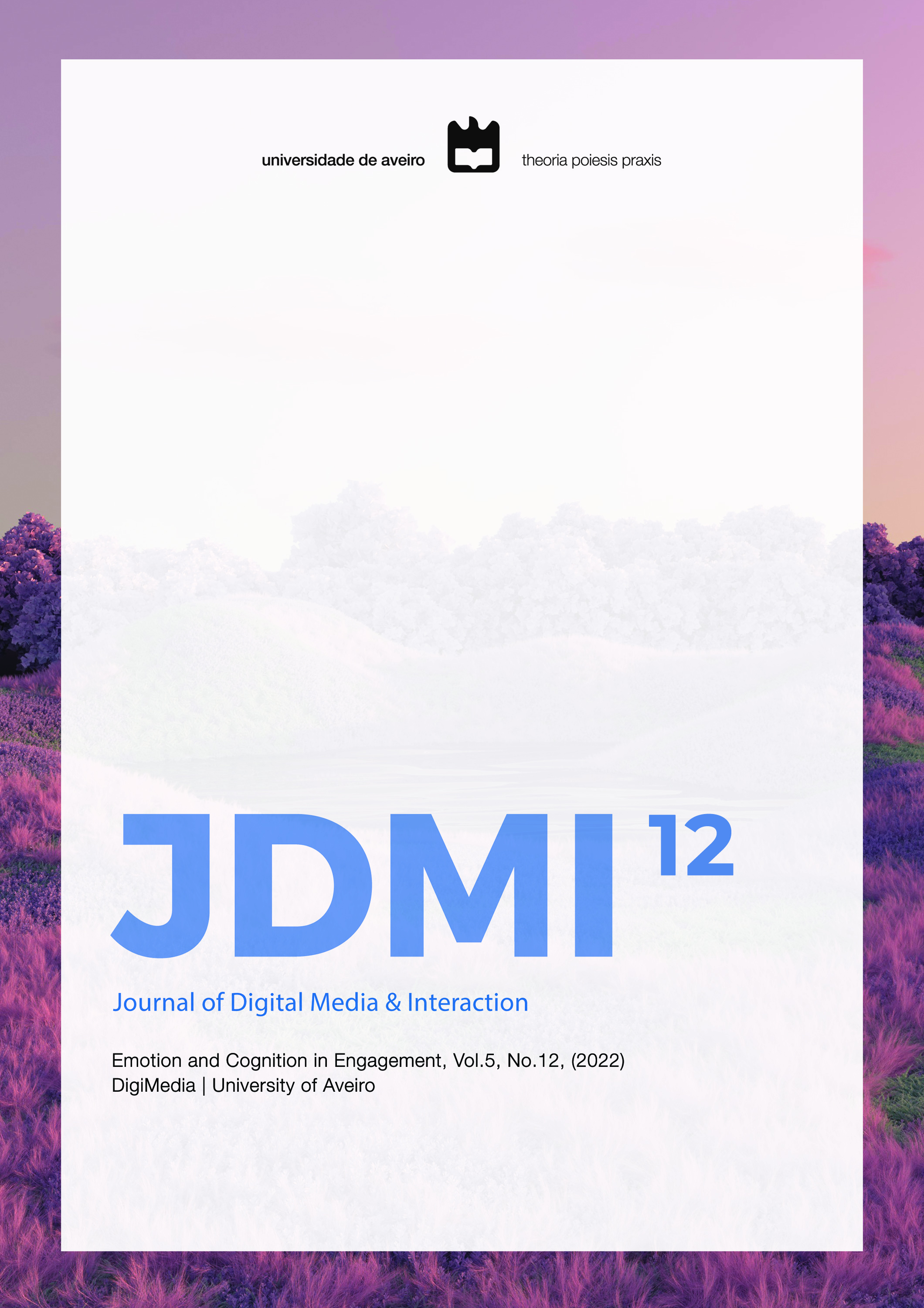 Section
Dossier no.12 - Emotion and Cognition in Engagement
Copyright (c) 2022 Javier Abuín-Penas, Julia Fontenla-Pedreira
This work is licensed under a Creative Commons Attribution-NonCommercial-NoDerivatives 4.0 International License.
Authors who publish in the JDMI agree to the following terms:
Authors retain copyright and grant the journal the right of first publication with the work simultaneously licensed under a Creative Commons BY-NC-ND 4.0. This licensing allows others to share the work with no changes and acknowledgement of the work's authorship and initial publication in this journal, but not for commercial use.

Authors are able to enter into separate, additional contractual arrangements for the non-exclusive distribution of the journal's published version of the work (e.g., post it to an institutional repository or publish it in a book), with an acknowledgement of its initial publication in this journal.

Authors are permitted and encouraged to post their work online (e.g., in institutional repositories or on their website) after publication, as it can lead to productive exchanges, as well as earlier and greater citation of published work.
Copyrights to illustrations published in the journal remain with their current copyright holders.
It is the author's responsibility to obtain permission to quote from copyright sources.
Any fees required to obtain illustrations or to secure copyright permissions are the responsibility of authors.
Additional Information
All correspondence concerning contributions, books and other review material should be sent to: deca-jdmi@ua.pt