Melodic and vocal performance of school-aged children from disadvantaged backgrounds
Graça Boal-Palheiros

Escola Superior de Educação, Politécnico do Porto

https://orcid.org/0000-0002-0010-2424

Helena Brandão

Escola Superior de Educação, Politécnico do Porto

Sara Amorim

Escola de Música de Leça da Palmeira
Keywords:
Melodic performance; Vocal performance; Children;
References
Blacking, J. (1995). Music, Culture, and Experience. Chicago: University of Chicago Press.

Welch, G. (1986). A developmental view of children's singing. British Journal of Music Education, 3(3), 295-303. https://doi.org/10.1017/S0265051700000802.

Welch, G. (1998). Early Childhood Musical Development. Research Studies in Music Education, 11, 27-41. https://doi.org/10.1177/1321103X9801100104

Welch, G. (2016). Singing and vocal development. In G. McPherson (ed.), The child as musician. A handbook of musical development (pp. 441-461). Oxford: Oxford University Press. https://doi.org/10.1093/acprof:oso/9780198530329.003.0016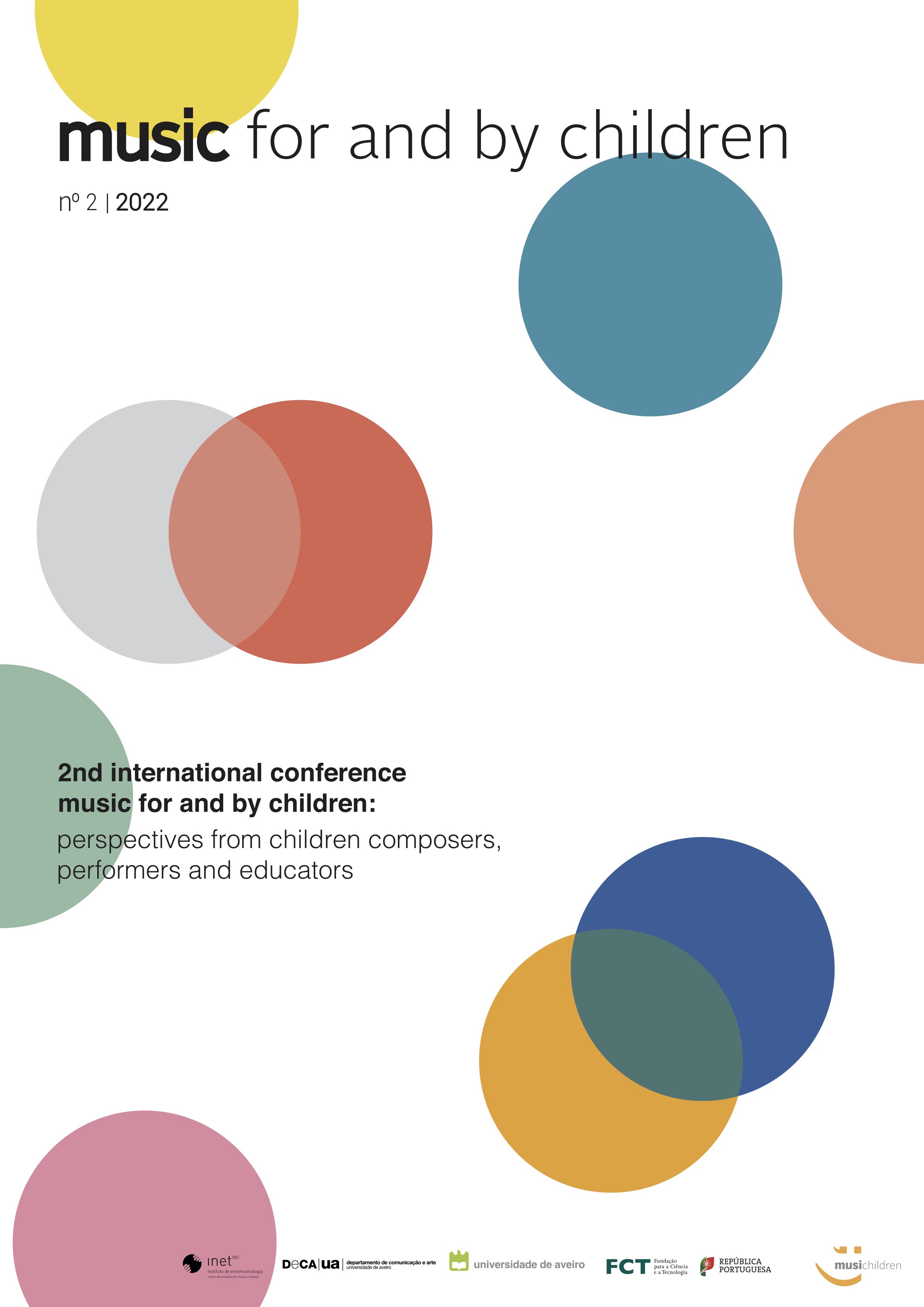 Copyright (c) 2023 Music for and by children
This work is licensed under a Creative Commons Attribution 4.0 International License.