peyotl
the second volume
Keywords:
peyotl, extended piano techniques, music school, piano pedagogy
Abstract
For almost as long as the piano has existed, composers have been interested in producing sounds for which the instrument was not conceived. Contrary to this compositional interest in 'extended techniques', and the resulting tradition and repertoire, the education of the skills necessary to transmit this interest to audiences has been lacking severely. Considering the multitude of extended techniques, and the size of the relevant professional repertoire, the training of these skills should not be postponed until the student is already at the conservatoire.
In collaboration with composer Hans Cafmeyer, the "peyotl" project was set up at the Orpheus Institute, and comprised the development of new music through artistic research, in order to provide teachers at the pre-conservatoire level with the means to approach extended techniques within the traditional piano playing curriculum. While catering to children's aesthetic horizons, their technical abilities, pedagogical needs, and personal biotope, as well as to the technological constraints of the instrument, the methodology includes collaborative composition and classroom- and peer-testing (involving children and teachers). In 2017, a first volume of pieces has been issued. Now, a second volume is ready, with 11 new pieces for a more advanced level.
This lecture-recital will give an overview of the issues, and the ways they have been determined as well as resolved, in the second volume, with live performance of key pieces.
References
https://orpheusinstituut.be/en/publications/peyotl

https://www.sheetmusicplus.com/title/peyotl-volume-1-digital-sheet-music/20405472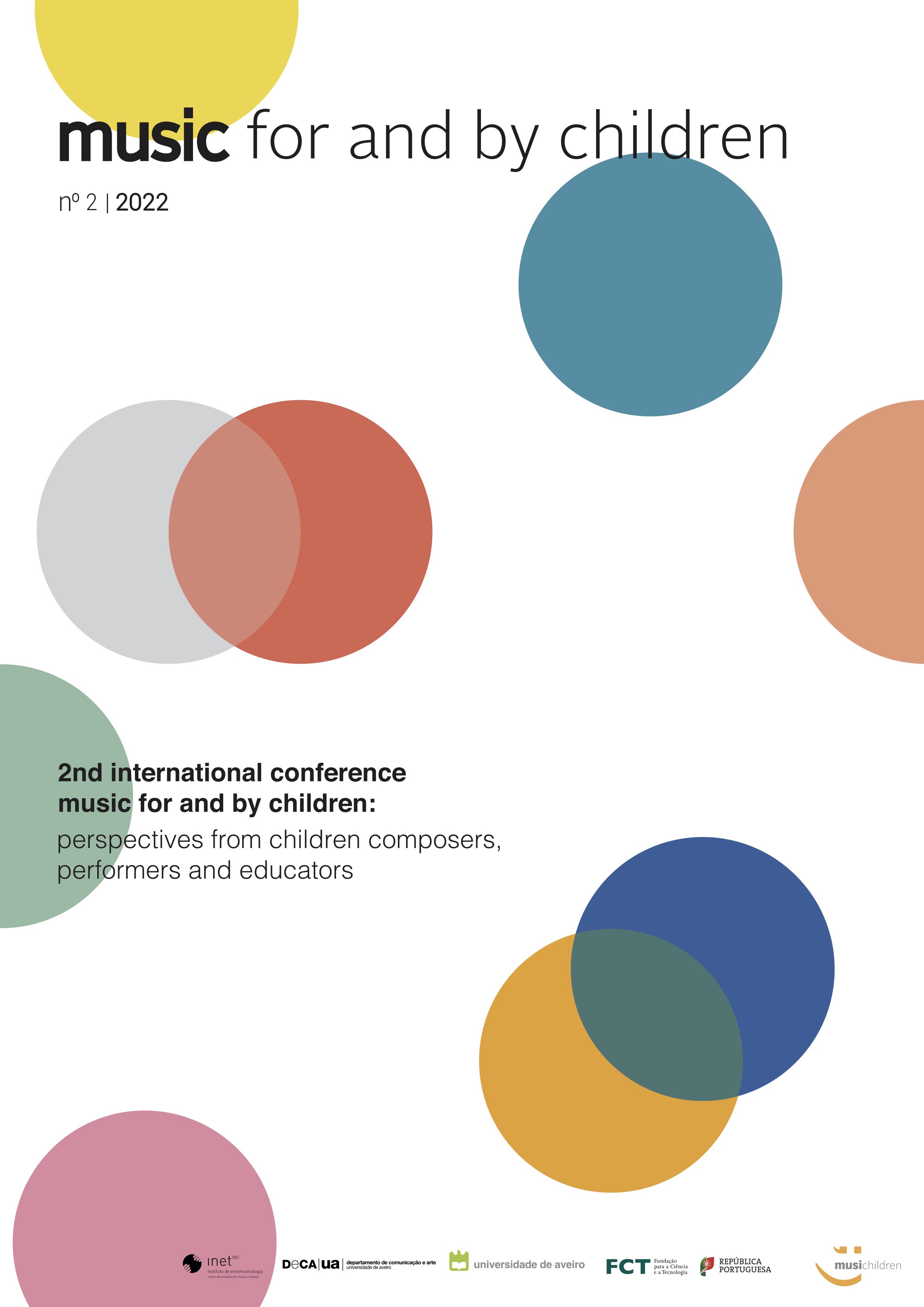 Copyright (c) 2023 Music for and by children
This work is licensed under a Creative Commons Attribution 4.0 International License.