Music "for" and "with" Children: Art Confluence and Early Childhood Education
Fabrício Malaquias-Alves

Universidade Federal de Minas Gerais

Helena Lopes da Silva
Keywords:
Music Education;, Sociology of Childhood;, Early Childhood Education;, Interarts
References
Hortélio, L. (1977) Teatro brincarte. FUNARTE.

Sarmento, M. J. As culturas da infância nas encruzilhadas da 2ª modernidade. CEDIC – Centro de Documentação e Informações Sobre a Criança. Centro de Estudos da Criança, Universidade do Minho, 2002. Retrieved from http://cedic.iec.uminho.pt/Textos_de_Trabalho/menu_base_text_trab.htm.

Schafer, M. (1986) The Thinking Ear: Complete Writings on Music Education. Arcana Editions.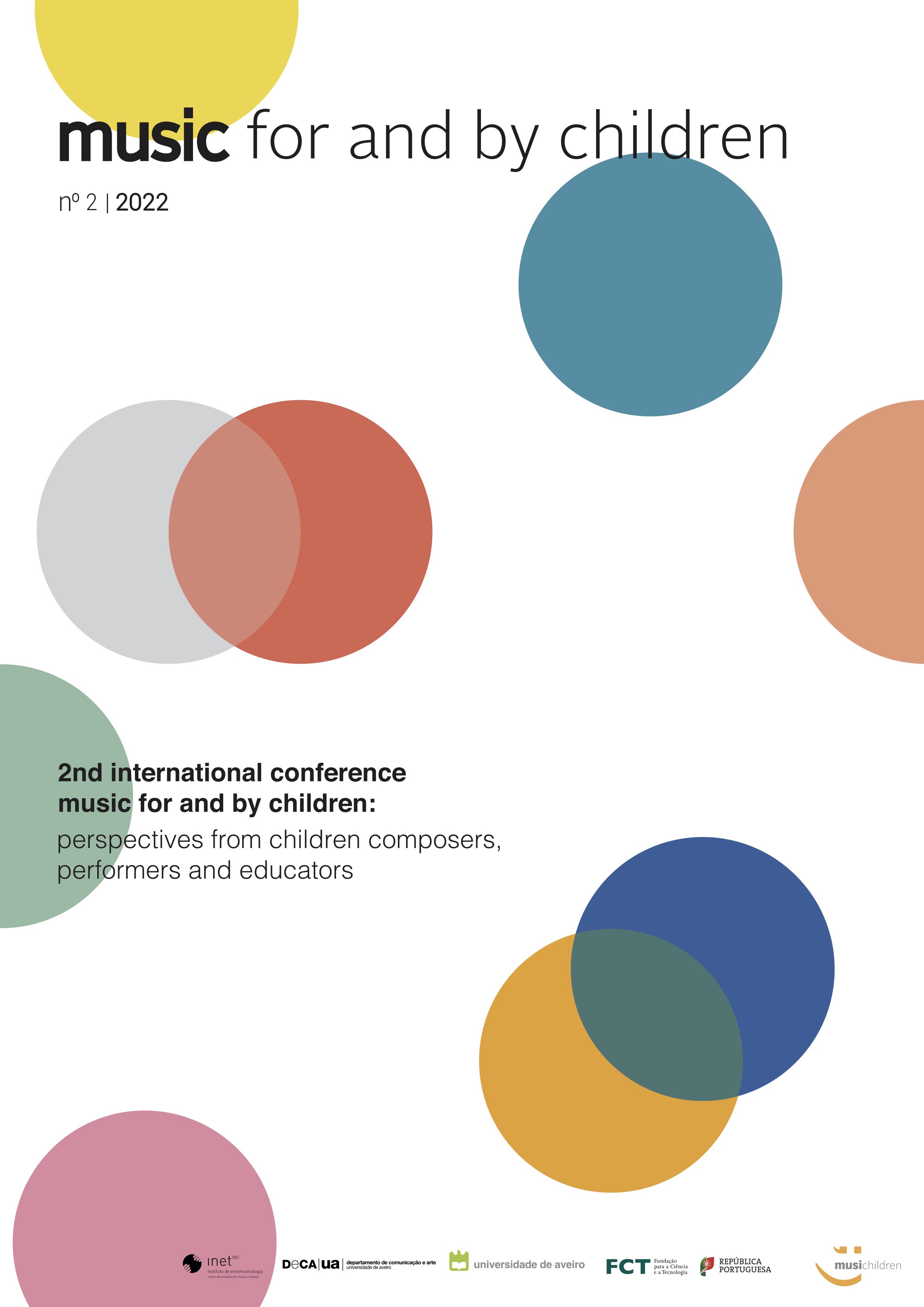 Copyright (c) 2023 Music for and by children
This work is licensed under a Creative Commons Attribution 4.0 International License.