Disclosure under pandemic pressure: a vantage point of COVID-19 through the Integrated Reporting perspective
Tudor Oprisor

Babes-Bolyai University of Cluj-Napoca, Faculty of Business, Romania

Cristina Silvia Nistor

Babes-Bolyai University of Cluj-Napoca, Faculty of Economics and Business Administration, Romania
Keywords:
integrated reporting, value creation, capitals, pandemic, disclosure
Abstract
The COVID-19 pandemic revealed many vulnerabilities in the socio-economic systems around the world. Authorities continuously battled with the coronavirus, issuing restrictive measures and aids to maintain the balance on all dimensions. In this context, we observe a growing importance attributed to the level of disclosure concerning the impact of the pandemic. This research aims to provide an input on assessing the formerly mentioned impact, through the lens of integrated reporting, with the aid of multiple official documents issued by professional organizations and standard setters, using content analysis and delineating disclosure proxies. The research outcome is a disclosure checklist which allows analytical tracking of specific pandemic-related information within the standard integrated reporting architecture, embedded in the reporting frame consisting of fundamental concepts, guiding principles and content elements.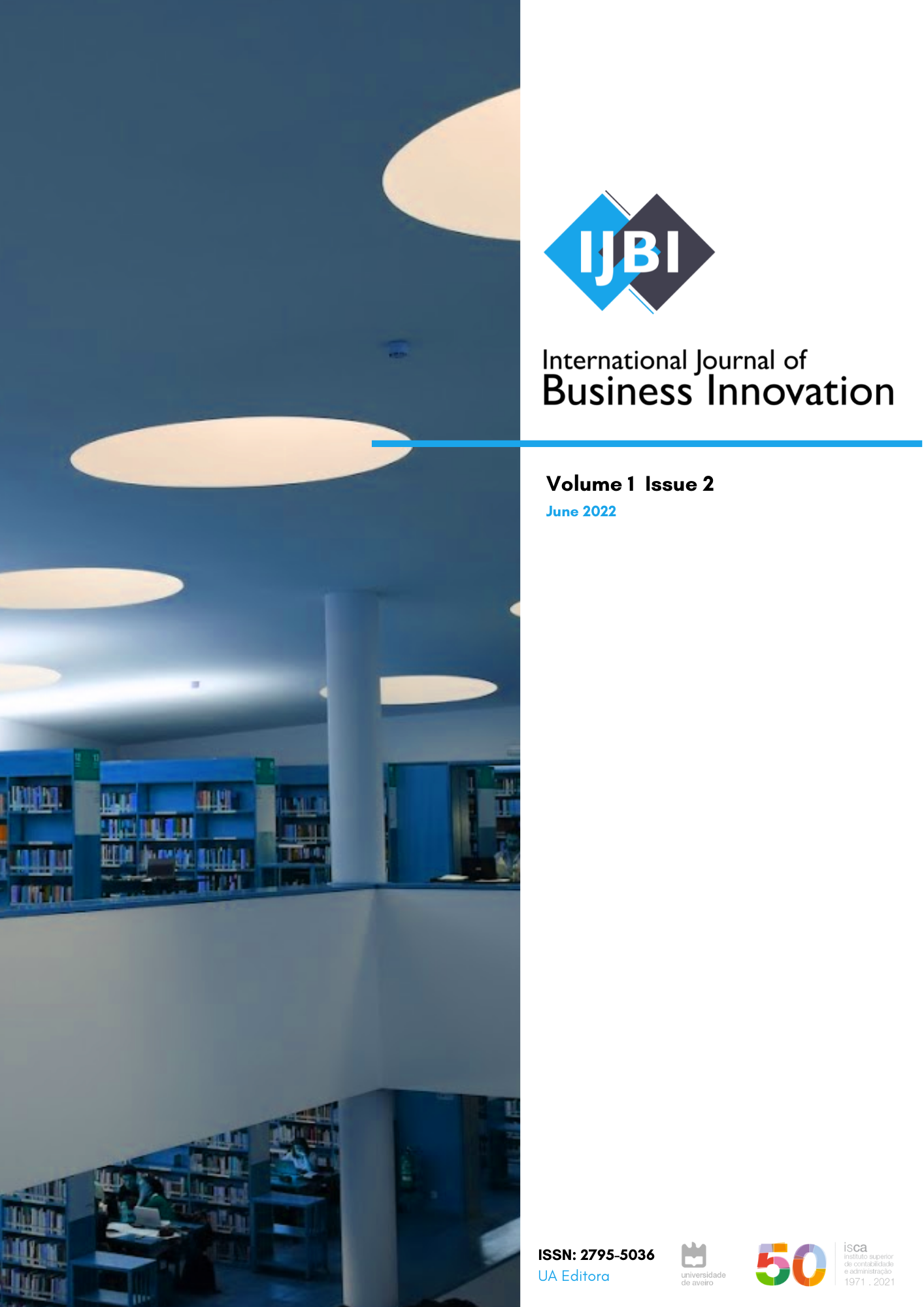 How to Cite
Oprisor, T., & Nistor, C. (2022). Disclosure under pandemic pressure: a vantage point of COVID-19 through the Integrated Reporting perspective. International Journal of Business Innovation, 1(2), e27730. https://doi.org/10.34624/ijbi.v1i2.27730
Copyright (c) 2022 Tudor Oprisor, Cristina Silvia Nistor
This work is licensed under a Creative Commons Attribution 4.0 International License.
When submitting an article to the IJBI, authors certify the following clauses:
Originality and single submission– The contents presented in the article have not been published previously in whole or in part, and were not submitted or are not under active consideration elsewhere prior JSHD decision. The article must be authentic and does not contain plagiarism.

Authorship– All authors reviewed the article, agreed with its content, and agreed to its submission to the IJBI.

Conflicts of interest– Any conflict of interests must be declared. If authors have no declaration, it should be written (in the acknowledgments section): "The authors declare no conflict of interests".

Ethics committee and informed consent(if applicable) – The research must be approved by an independent ethics committee and subjects gave their informed consent before they were enrolled in the study.
Authors retain copyright and grant the journal the right of first publication with the work simultaneously licensed under a Creative Commons CC BY 4.0.