The Implications of Industry 4.0 for the Auditing Profession
Maria C Tavares

Higher Institute of Accounting and Administration (ISCA-UA), University of Aveiro, Portugal

Lindiwe N Zimba

Higher Institute of Accounting and Administration (ISCA-UA), University of Aveiro, Portugal

Graça Azevedo

Higher Institute of Accounting and Administration (ISCA-UA), University of Aveiro; & CICF, IPCA Portugal

https://orcid.org/0000-0002-6346-4035
Keywords:
Audit 4.0, Auditing, Industry 4.0, New Technologies
Abstract
The technological development resulting from Industry 4.0 is also affecting the auditing profession. If on the one hand the new technological components of Industry 4.0 demonstrate how their implementation can facilitate the auditor's work and improve the decision-making process in business management, on the other hand they require new skills and knowledge to the professional exercise
Thus, the objective of this study in a real work context - fieldwork - is to analyze the impact of the new technologies of Industry 4.0 in the Auditing profession. With this work, it was possible to understand that the digital transformation and the use of the new technologies provided by Industry 4.0, besides serving as an aid to management and to the auditing professional, do not replace man, in his social, sentimental, and thought relations, crucial aspects for the profession of Auditor.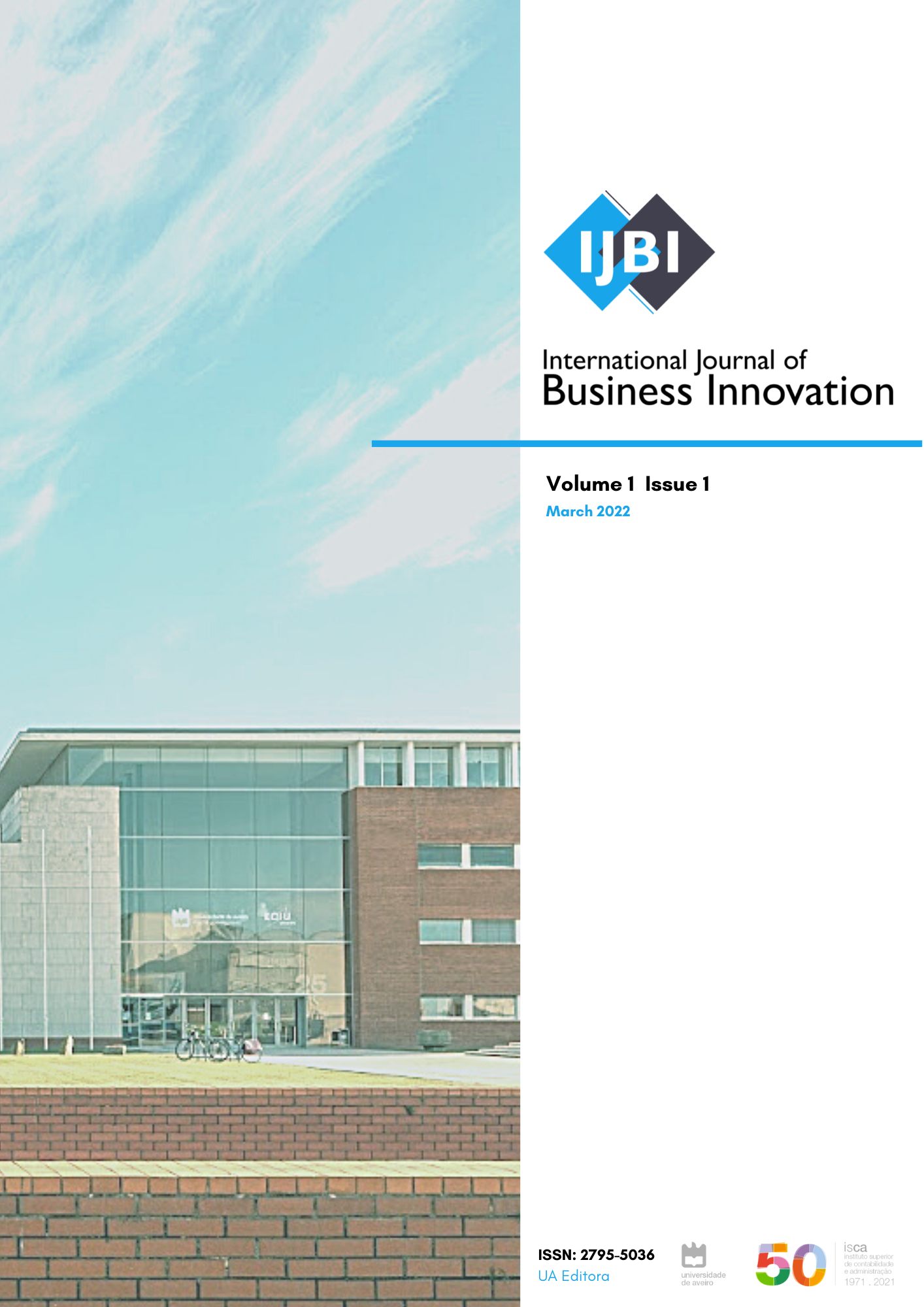 How to Cite
Tavares, M., Zimba, L., & Azevedo, G. (2022). The Implications of Industry 4.0 for the Auditing Profession. International Journal of Business Innovation, 1(1), e27625. https://doi.org/10.34624/ijbi.v1i1.27625
Copyright (c) 2022 Maria C Tavares, Lindiwe N Zimba, Graça Azevedo
This work is licensed under a Creative Commons Attribution 4.0 International License.
When submitting an article to the IJBI, authors certify the following clauses:
Originality and single submission– The contents presented in the article have not been published previously in whole or in part, and were not submitted or are not under active consideration elsewhere prior JSHD decision. The article must be authentic and does not contain plagiarism.

Authorship– All authors reviewed the article, agreed with its content, and agreed to its submission to the IJBI.

Conflicts of interest– Any conflict of interests must be declared. If authors have no declaration, it should be written (in the acknowledgments section): "The authors declare no conflict of interests".

Ethics committee and informed consent(if applicable) – The research must be approved by an independent ethics committee and subjects gave their informed consent before they were enrolled in the study.
Authors retain copyright and grant the journal the right of first publication with the work simultaneously licensed under a Creative Commons CC BY 4.0.