Integrated Innovation as a Pathway to Organizational Performance
An Empirical Investigation of Nigerian Insurance Industry
James Nwoye Obi

Department of Business Administration, Caleb University, Lagos, Nigeria

J. C. Unachukwu

Department of Insurance Federal Polytechnic, Offa, Nigeria

I. O. Ladokun

Department of Marketing, The Polytechnic, Ibadan, Nigeria

K. O. Oyeniyi

Department of Business Administration and Management, Osun State Polytechnic, Iree, Nigeria

Ademola Samuel Sajuyigbe

Department of Business Studies, Landmark University, Omu-Aran, Nigeria
Keywords:
Integrated innovation, technology innovation, social innovation, business innovation, performance
Abstract
The study investigates the influence of integrated innovation on organizational performance with specific reference to the Nigerian insurance industry. Specifically, the study examines the association that exists between technology innovation, social innovation, business innovation, and organizational performance. A purposive sample technique was adopted to select 250 respondents from the 10 best insurance companies in Lagos. The data collection instruments for the study were structured questionnaires designed for the study. Path analysis was used to analyse the data with the aid of STATA version 15. The result reveals that technology innovation and business innovation have a positive association with organizational performance but are insignificant, while social innovation has a positive and significant relationship with organizational performance. It was further revealed that technology innovation has a direct correlation with social innovation and social innovation has a linear association with business innovation, while technology also has a significant correlation with business innovation.   Therefore, it is imperative for the sector to fully implement the integrated innovation to enable the number of policyholders to increase from the present 3 million to 60 million by 2030 through mobile phones and the development of applications, blockchain, artificial intelligence, distributed ledger technology, and Robo-advice. Thus, it will go a long way for the sector to have larger coverage.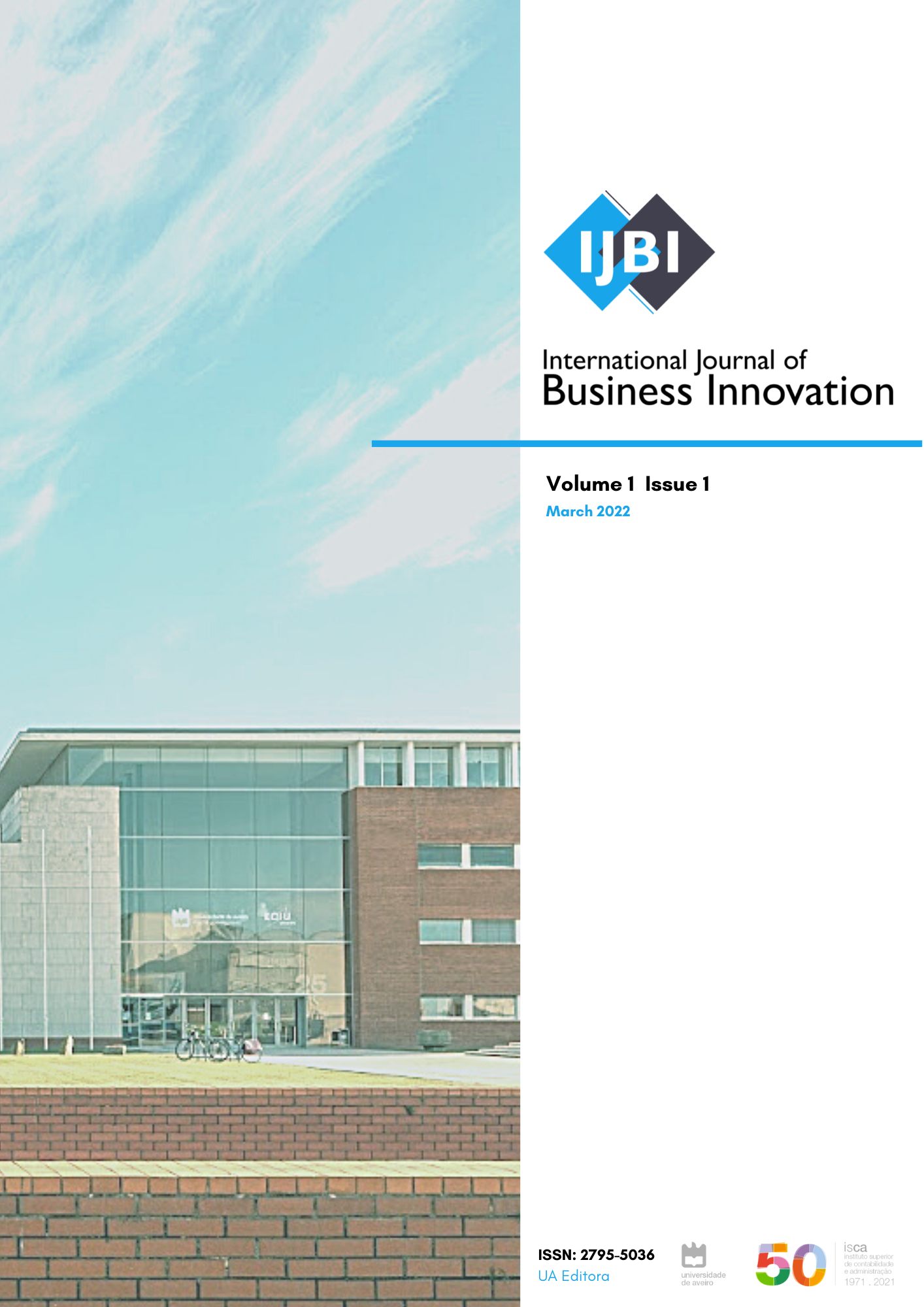 How to Cite
Obi, J., Unachukwu, J., Ladokun, I., Oyeniyi, K., & Sajuyigbe, A. (2022). Integrated Innovation as a Pathway to Organizational Performance. International Journal of Business Innovation, 1(1), e27586. https://doi.org/10.34624/ijbi.v1i1.27586
Section
Technology & Information Systems
Copyright (c) 2022 James Nwoye Obi, J. C. Unachukwu, I. O. Ladokun, K. O. Oyeniyi
This work is licensed under a Creative Commons Attribution 4.0 International License.
When submitting an article to the IJBI, authors certify the following clauses:
Originality and single submission– The contents presented in the article have not been published previously in whole or in part, and were not submitted or are not under active consideration elsewhere prior IJBI decision. The article must be authentic and does not contain plagiarism.

Authorship– All authors reviewed the article, agreed with its content, and agreed to its submission to the IJBI.

Conflicts of interest– Any conflict of interests must be declared. If authors have no declaration, it should be written (in the acknowledgments section): "The authors declare no conflict of interests".

Ethics committee and informed consent(if applicable) – The research must be approved by an independent ethics committee and subjects gave their informed consent before they were enrolled in the study.
Authors retain copyright and grant the journal the right of first publication with the work simultaneously licensed under a Creative Commons CC BY 4.0.